This gives "birding" a whole new meaning.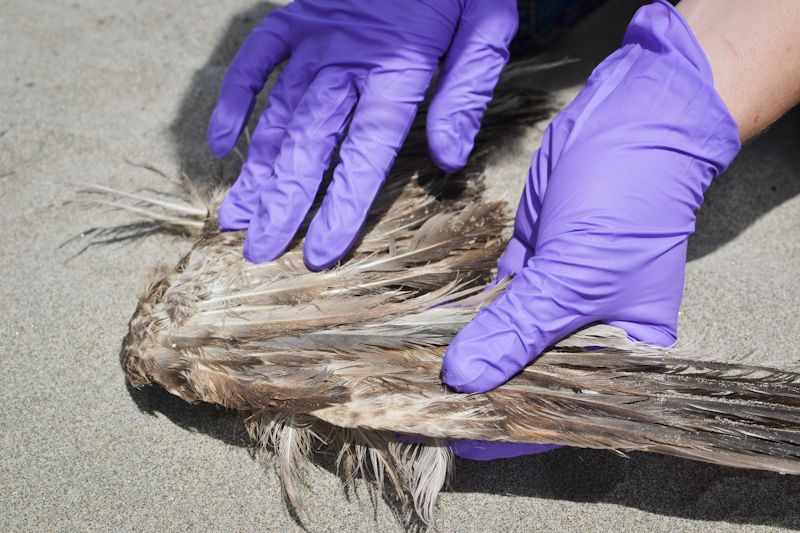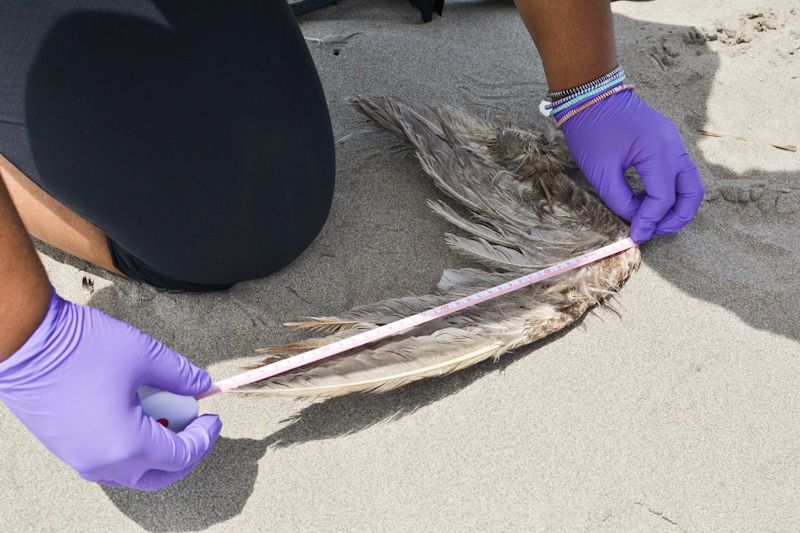 Adrienne measures the wing length, going from the wrist to the end of the outermost primary.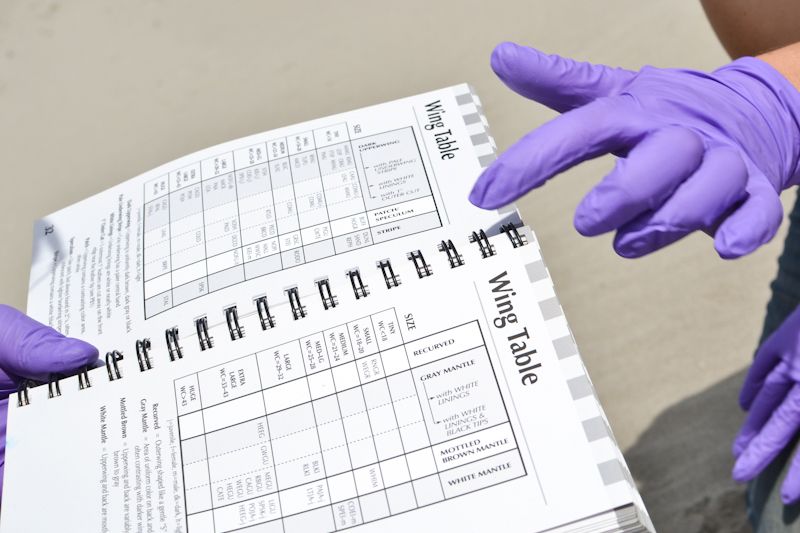 Using the awesome field guide that COASST put together to see what we found.
It was a Large Immature Gull Wing :)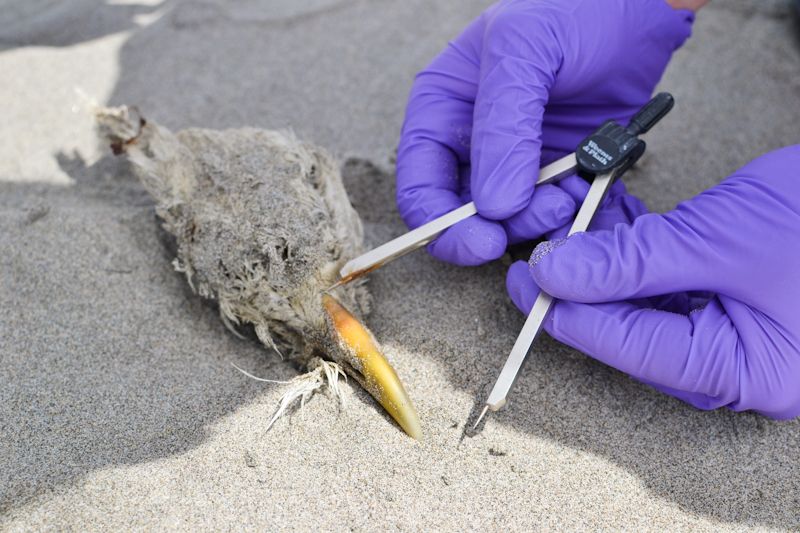 Liz shows us how to get the bill measurement.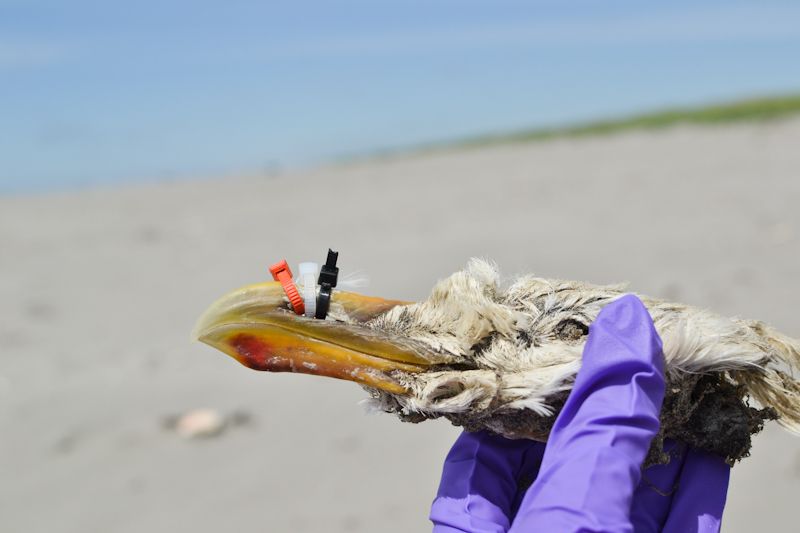 We tag all of our finds so that we know if something is a re-find in the future.
This particular adult gull is tagged (read from closest to the heart, out) black, white, and red, or #901.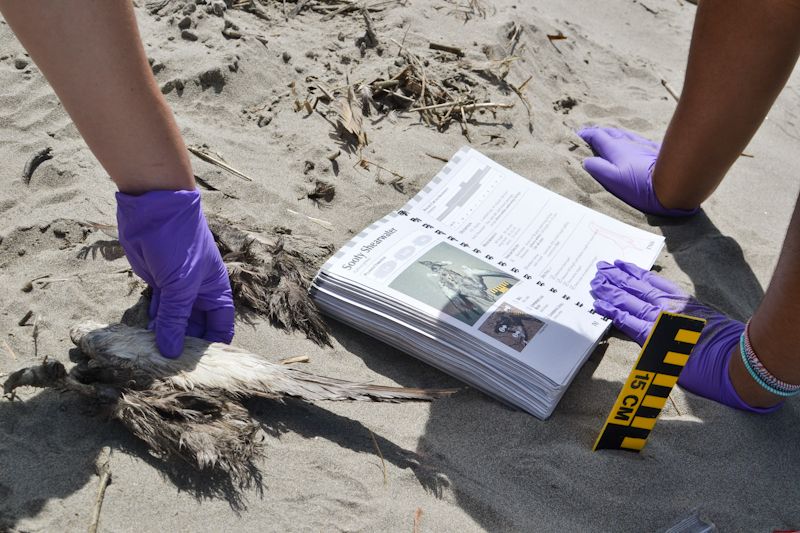 Our last find was a Sooty Shearwater. These birds are known to have the longest migration routes ever recorded: 39,000 miles!! They are rarely seen from shore unless we find them ON shore!