This was too good not to share. For the past couple of days, Microsoft has been holding the Windows Phone Challenge where if your phone can perform a certain task faster than one of their phones, you win a laptop. My friend Joon (Hi Joon! :3) convinced me to go with her to the challenge. The following picture sequence will tell the rest.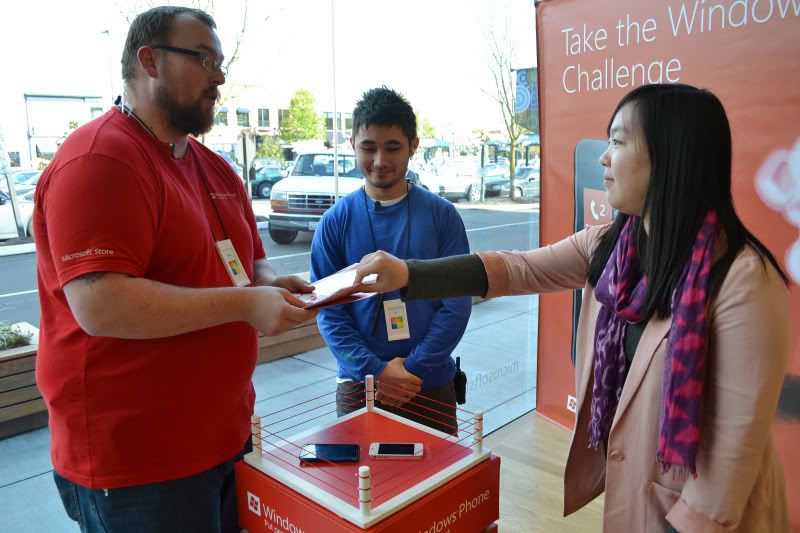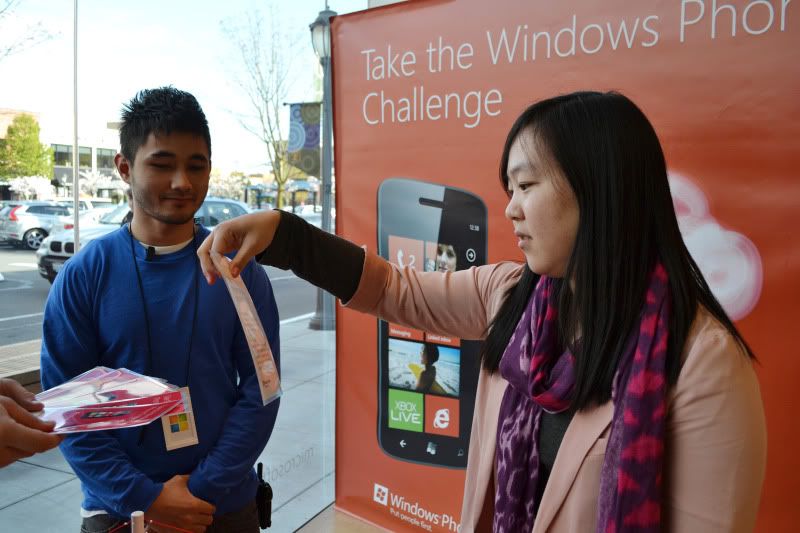 Challenge: Show the judge the latest facebook status update of your best friend/significant other and send them a "hello" text.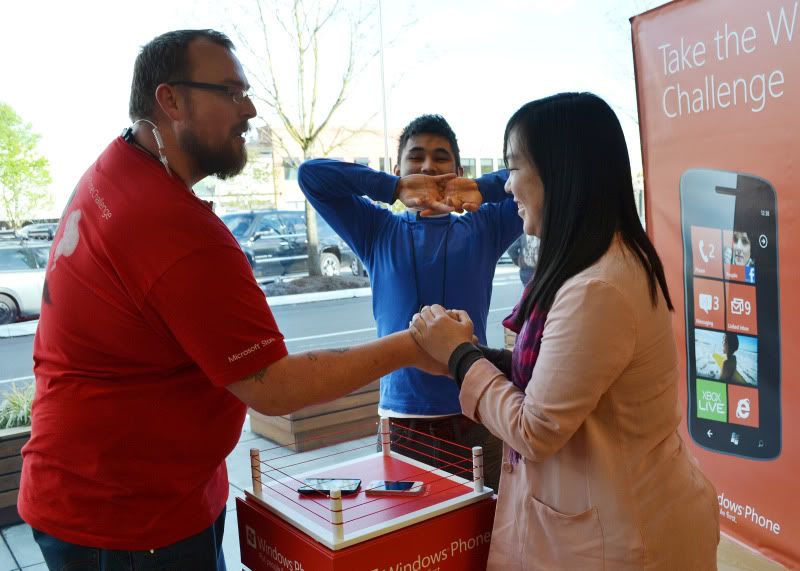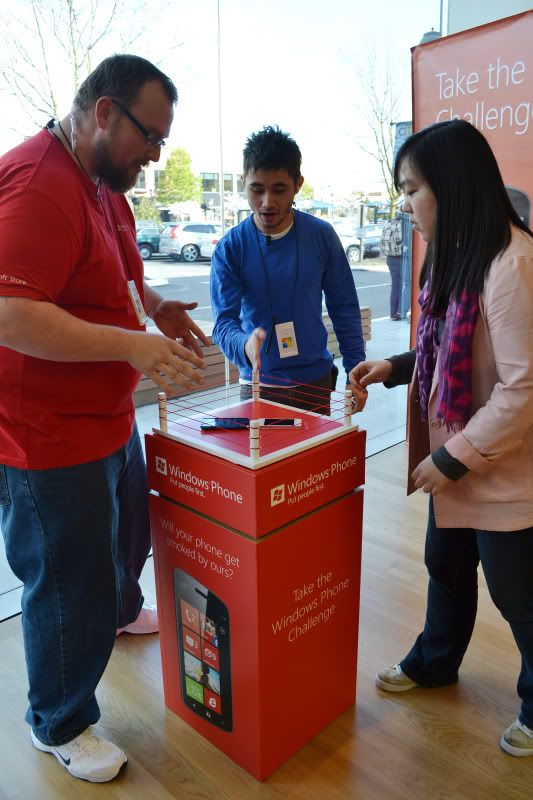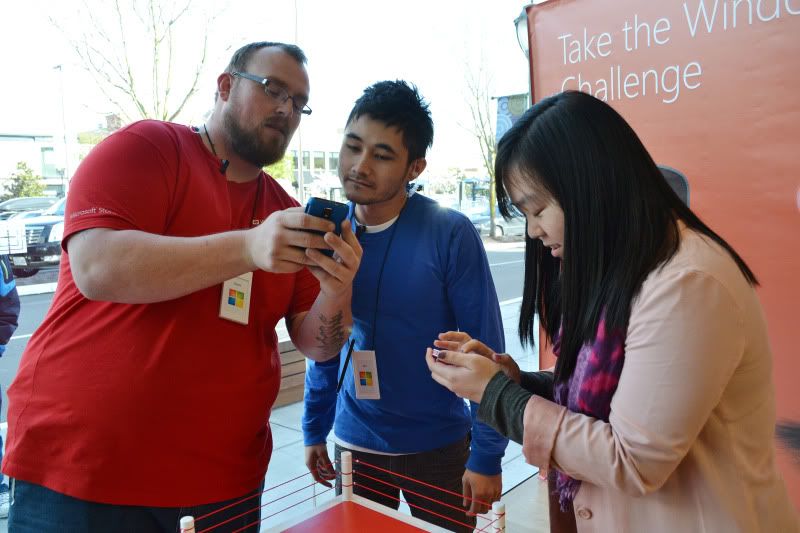 Brett shows Jon, the judge, proof of the first step in the challenge: the facebook status update.
Finished with his task, Brett sets down his phone while Joon still tries to finish.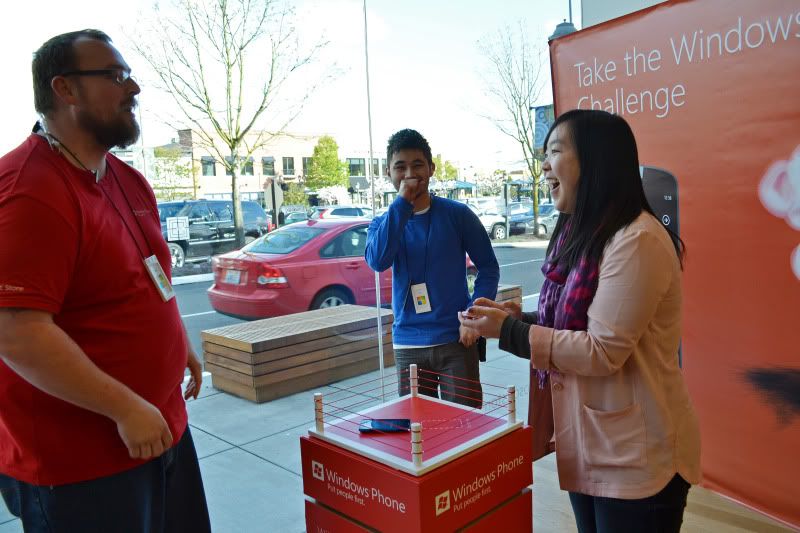 "How did you do that so fast?!"