The Daily fosters a supportive and friendly learning environment, I swear.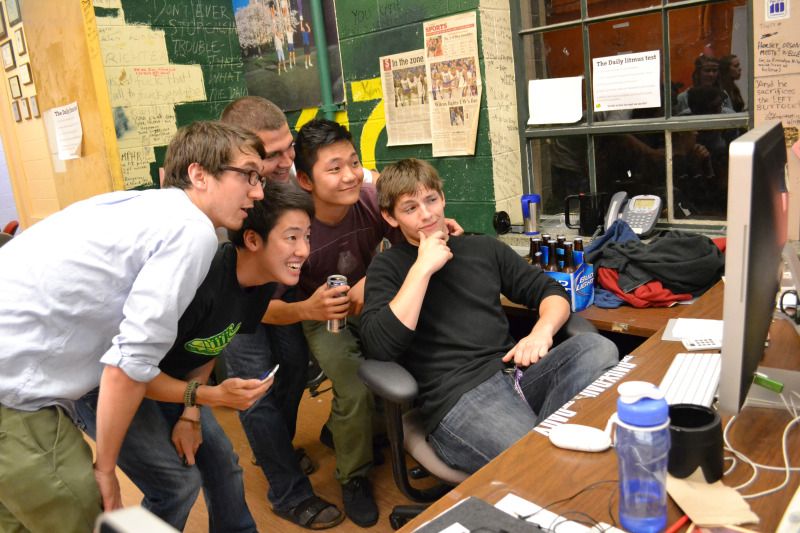 Well isn't that precious.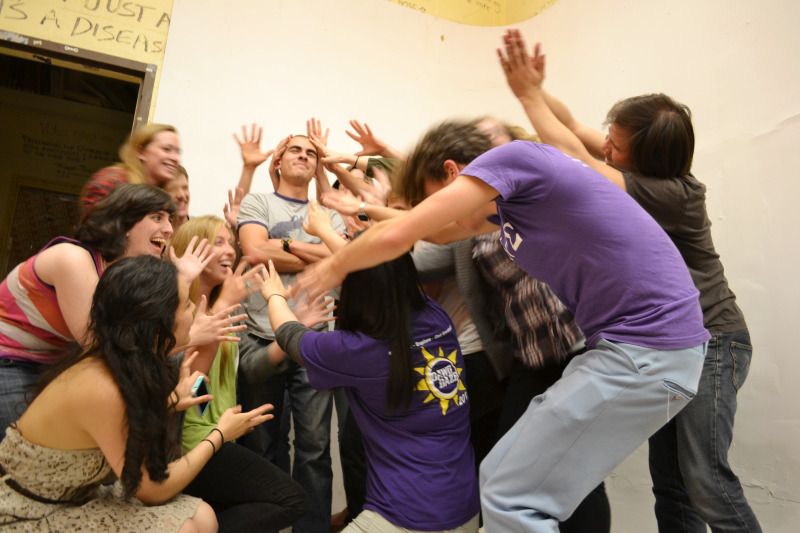 You might recognize him from one of my first picture-of-the-day posts.
It is indeed our Arts and Leisure Editor. He survived the
wall quoting
.
Off to the printer! This was pretty amazing to see.
The guy said this machine prints 8 full papers a second!!!
Barrels of ink at the printer. This picture had my name all over it.
Blue, red, and yellow. I mean, c'mon, it's too perfect.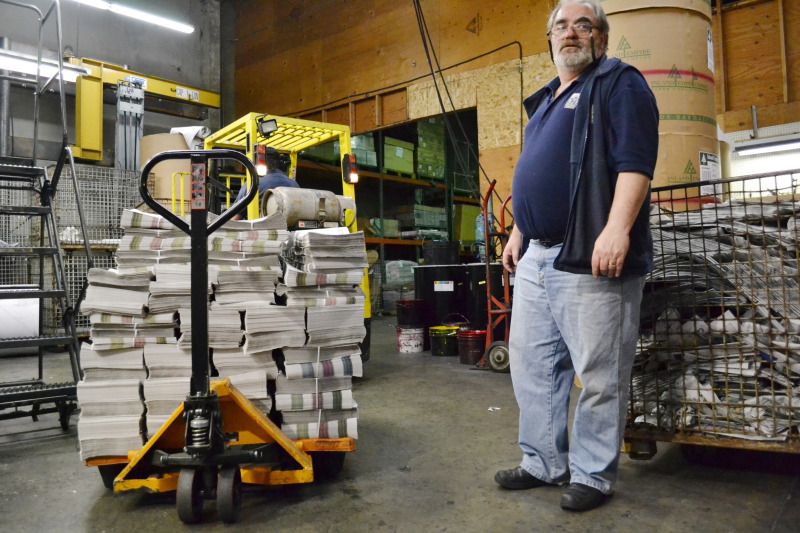 Papers are bundled and getting ready to be delivered! This is around 2A.M.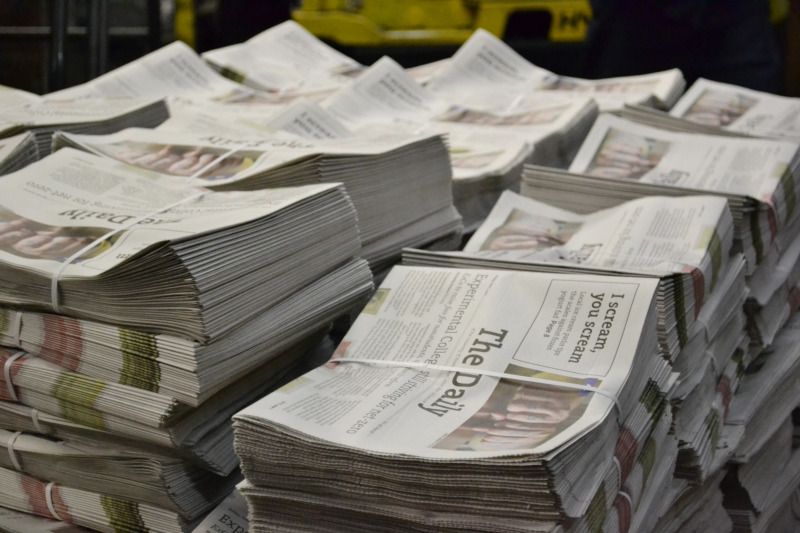 Bundles of love :3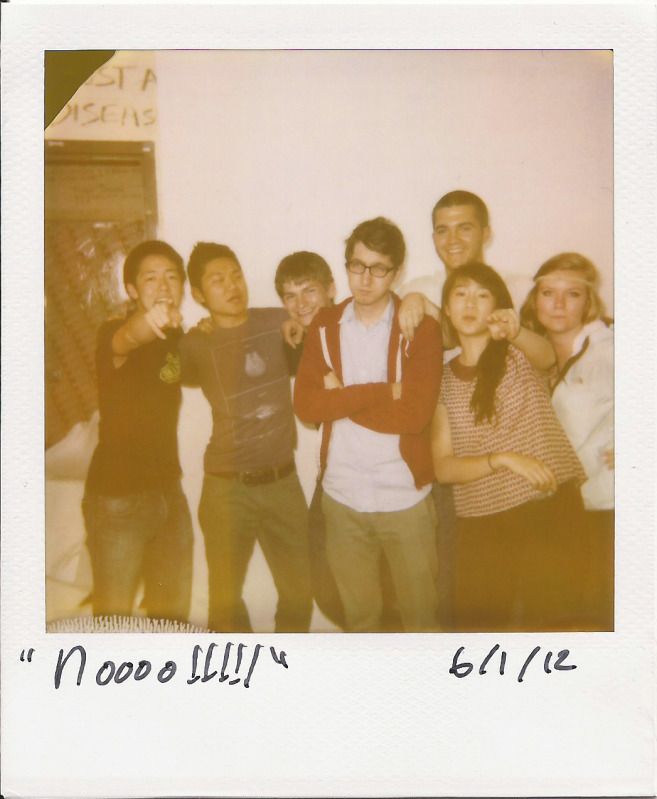 Some of the faces behind the photos.
Everyday, I am honored to be working with these guys.