Here come the second round of midterms. With two papers due this week and an 8:30 chem midterm on tuesday, I am making my study experience as pleasant as possible.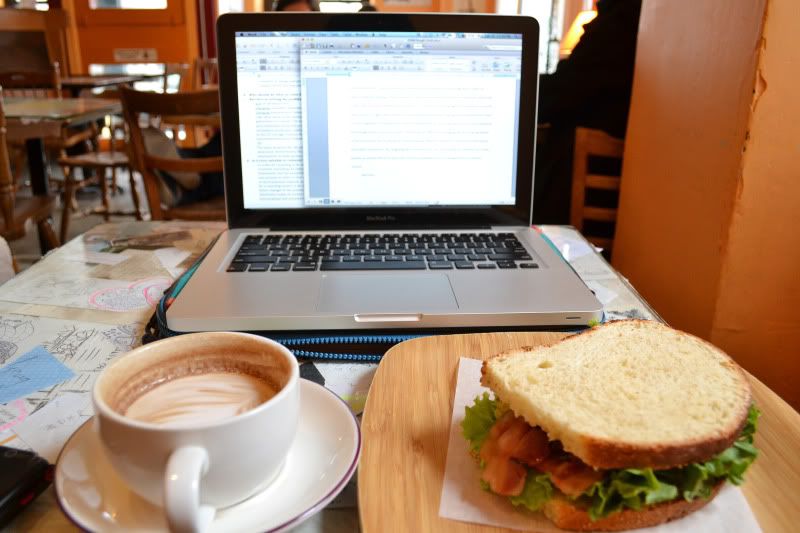 Can't go wrong with a mocha and BLT (with avocado and cream cheese. yum. And the bread they have here is delicious)
Comfort food + comfort colors = papers write themselves and A+ on midterm? Duh.